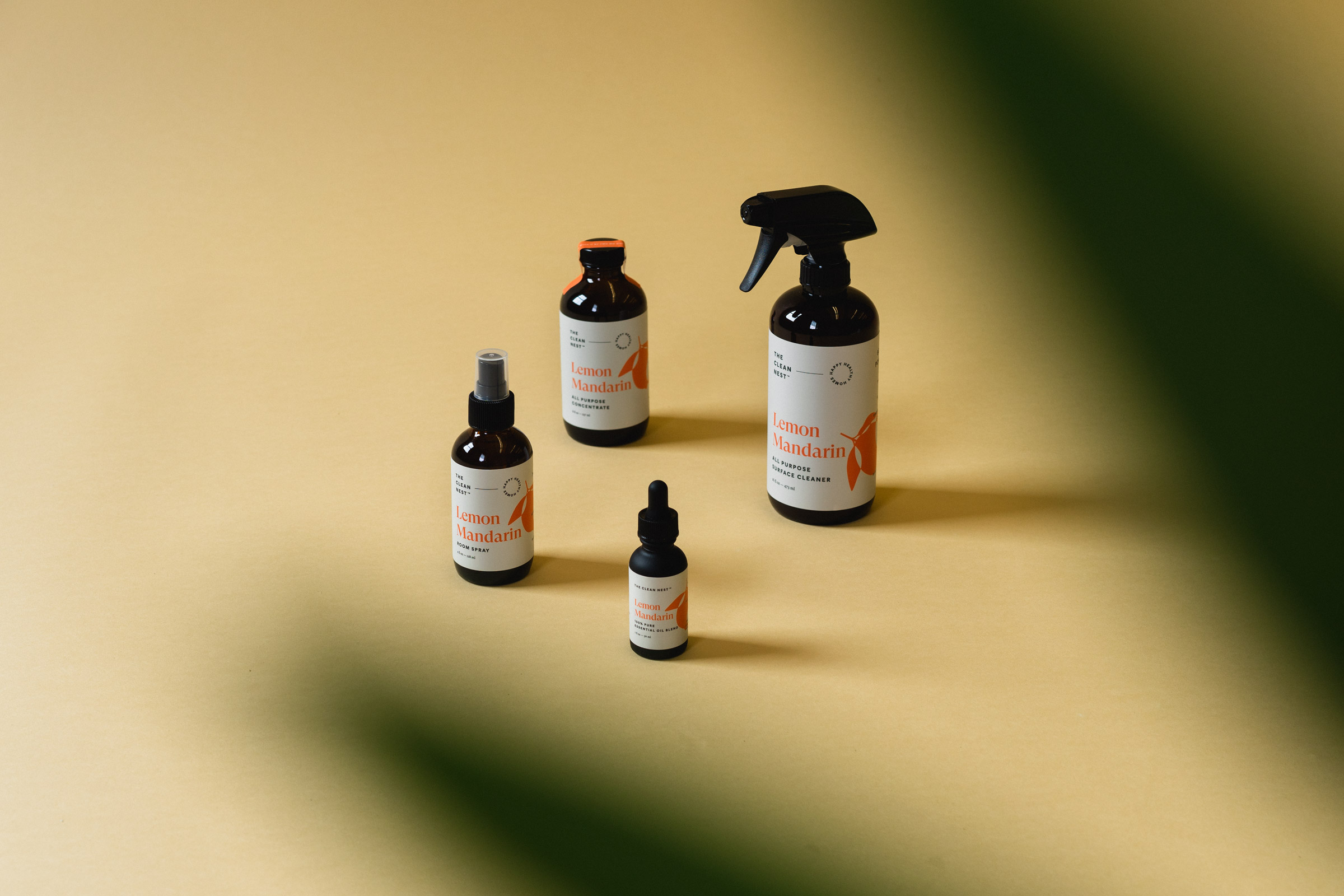 The Clean Nest
The Clean Nest began with two Minnesota sisters' passion for non-toxic, pure cleaning practices. After 10 years of owning a successful all-natural cleaning business, they bottled up an all purpose cleaning spray of their own creation and The Clean Nest was born.
At the core of The Clean Nest brand are the principles of simplicity, transparency and safety. The goal of the brand and packaging system was to capture the essence of a convenient, high quality product that also looks beautiful enough to leave on the counter.
The brand system is anchored by a simple wordmark, elegant typography and a refined color palette that work together to highlight key details on each label. Illustrations of key ingredients for each blend lend a sense of playfulness that unifies the system and stands out on the shelves as well.
Brand Identity, Packaging