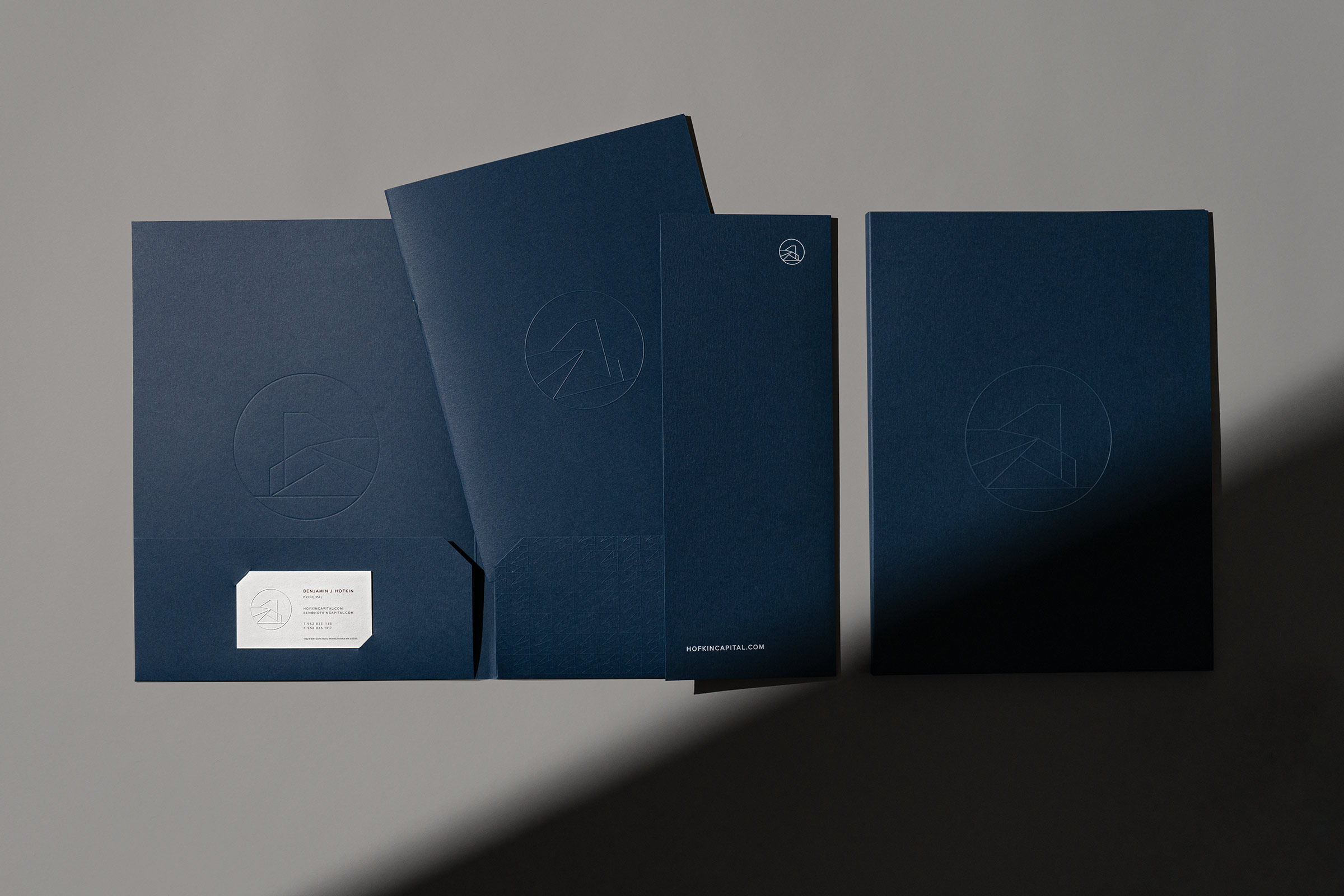 Hofkin Capital Management
Hofkin Capital Management is a boutique, equities-focused investment management firm located in Minnetonka, MN. Looking to create a unique leave behind for client meetings, Hofkin asked us to design a brochure and pocket folder that would encourage interaction and reinforce the brands sophisticated, high-end feel.
We crafted a print packet that utilized a combination of custom die cut shapes, embossed logos and brand patterns, white foil stamping for key messages, and a new set of hand drawn illustrations to support the brochure's messaging and photography.
Print