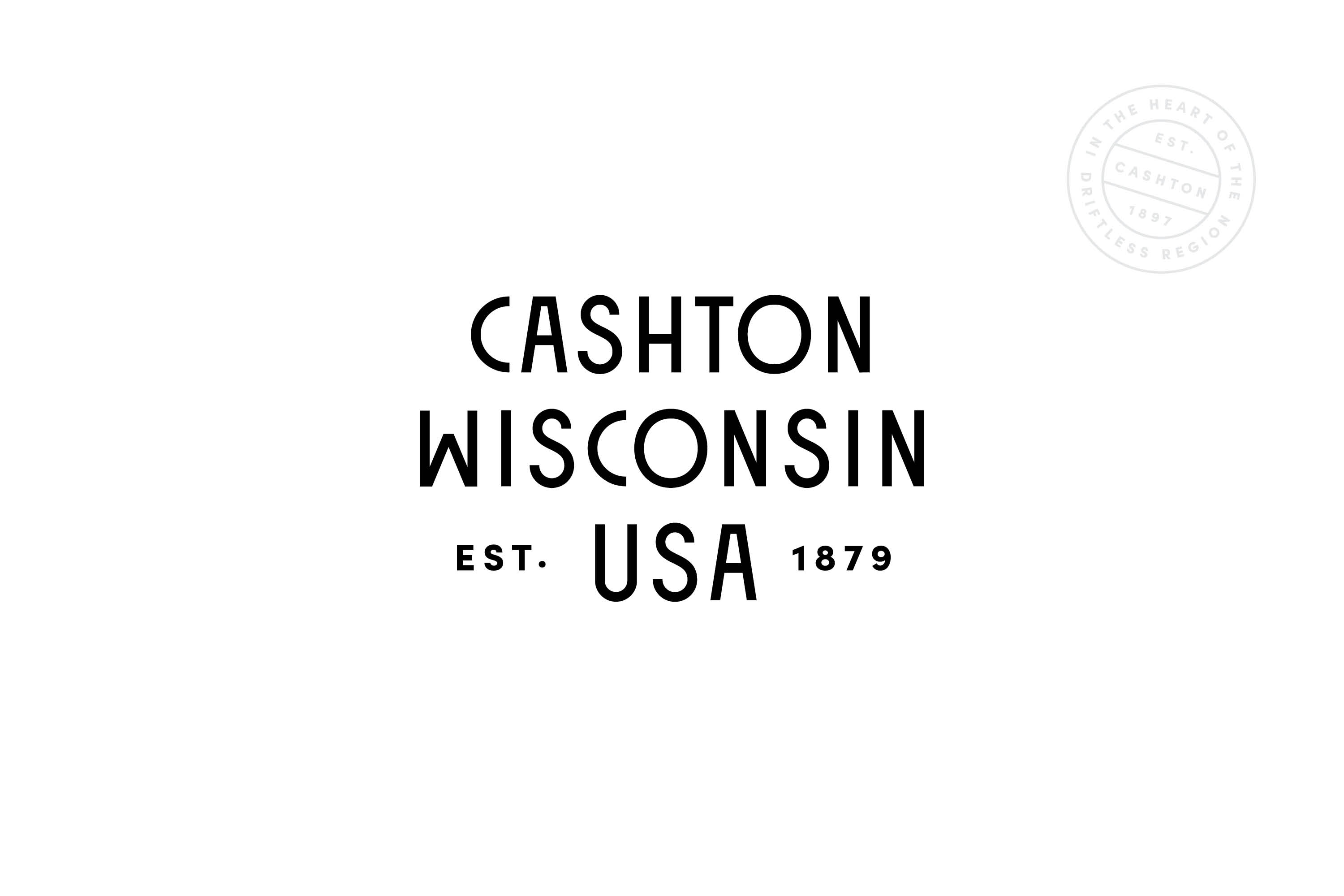 Village of Cashton
A major component of the buildout for the Bank of Cashton's new headquarters was the creation of intentional community space to showcase local businesses. "Think of this like a Farmer's Market that has a social component to it," the brief said.
We partnered with community leaders to create a tourism and promotional brand for the Village of Cashton. At the core of the new brand identity is a custom typeface—Cashton Sans—created from historical reference imagery of city events.
The new branding will be used to connect the physical marketplace, online marketplace and Cashton historical and community spaces in the new bank building, as well as strengthen the local business community and promote Cashton as a great place to visit and put down roots.
Brand Identity