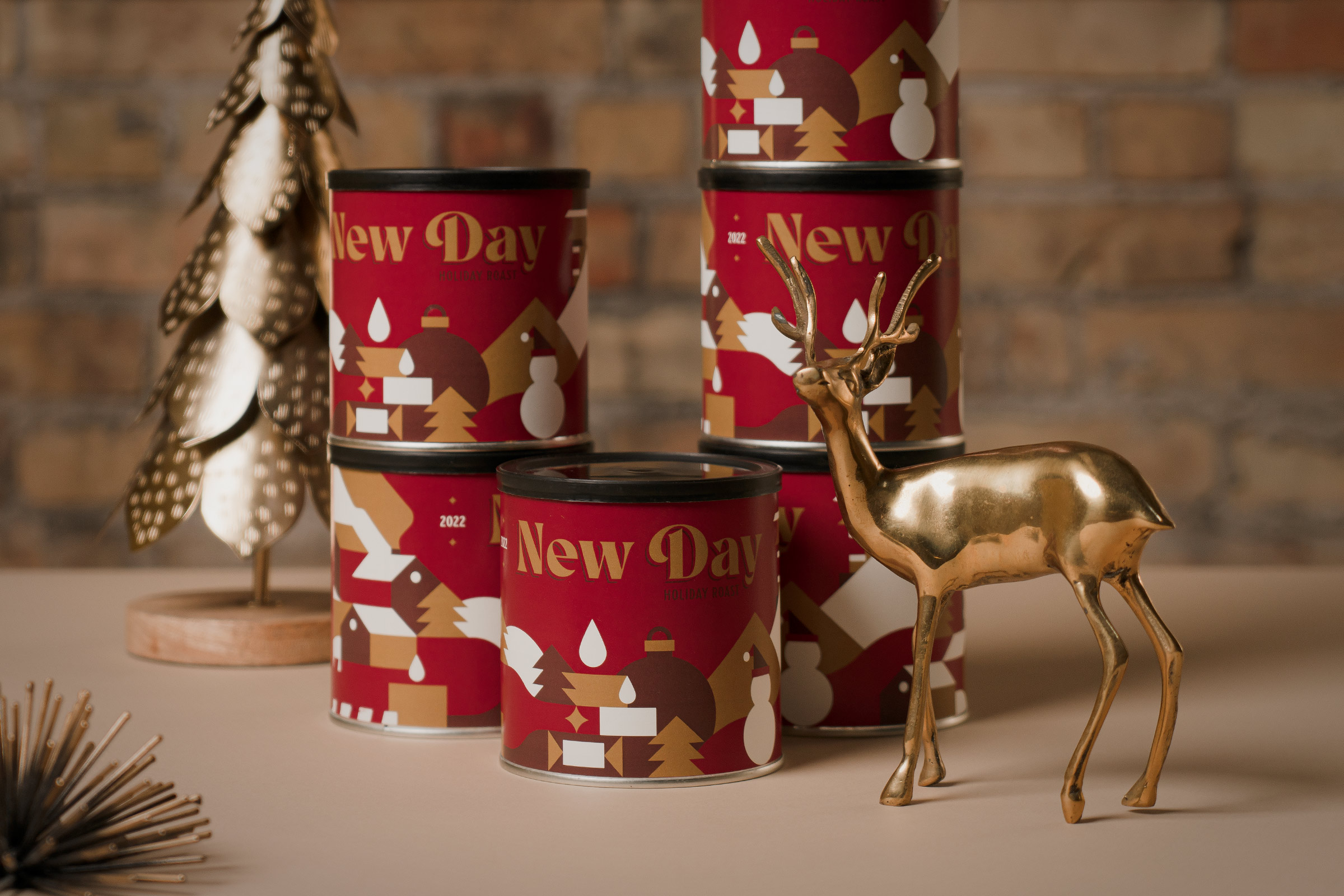 New Day Holiday Roast
From Almanac Coffee changing ownership, to growth on the Malley team, to all of us learning to live in a "post-COVID world"—Christmas 2022 felt like the beginning of a new era. Did we gain new perspectives and appreciation for the things that really matter?
We were delighted to partner again with Almanac Coffee in Duluth on this holiday project. The art direction for the New Day Holiday Roast connects a variety of traditional holiday elements and shows the movement and cooperation between them.
We utilized the project for our client and partner appreciation gift, and Almanac featured the roast in its holiday lineup available online and at several local retailers.
Brand Identity, Packaging